Why You Should Be as Busy as a Bee Networking on Social Websites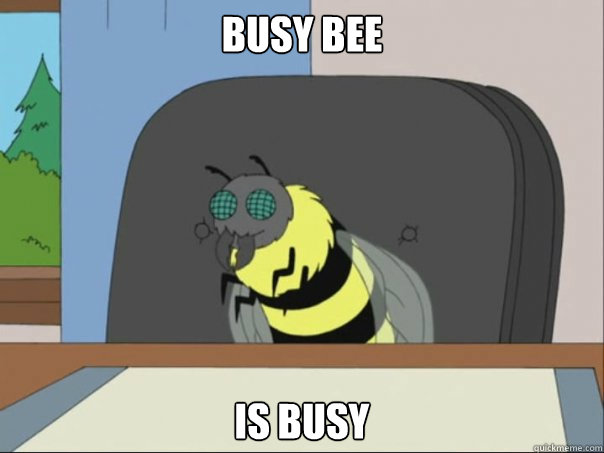 Let's play a quick guessing game.
Your Objective: Try to guess the thing that many marketers like to avoid doing.
Ready?
Go!
This can be a tough concept for some people to grasp apply. Something that most marketers know they need to do put put off because they simply don't want to do this and avoid it, typically by replacing it with "feel good busy work." Others  have a fear of doing it and can't seem to muster up the courage to try.
Think you got it?
Are you ready for me to stop egging you on and just tell you the darn answer already?
Hehe of course you are, but keep in mind even though I'm dragging this out I still have your attention, right? 😉
Anyhoo, if you guessed networking on social websites, you got the right answer. We will even take forum posting and Facebook stalking. Ha.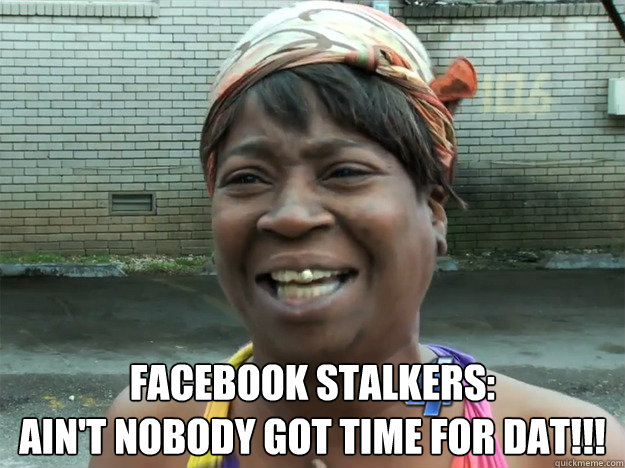 All fun aside, the point is that many marketers are missing out on leads, potential sales, but more importantly the opportunity to build up a solid reputation with social media.
It's super important to be networking on a daily basis so you can build relationships and start building a following of people that like and even share the content you put out.
While some people aren't aware of it, others are and know they should be networking everyday but just don't do it.
This could be for a number of reasons, some including:
– Having a phobia of approaching people first and sparking up a conversation.
– Simply refusing to chat with others because they believe that they don't need to network with others to get their blog to a wider audience (even though it would help grow their network quicker)
– They just don't know how
Whatever the reason, it's just an excuse and you won't get far online if you are always making excuses.
Networking with others is one of the essential keys to the growth of your blog or online business. It helps you build relationships and a following of people that will help share your content and possibly even become a lead or sale, depending on the strategy you're using.
Speaking of strategies, let's dive into the 5 social networking strategies you can use to start making a difference in the social department of your blog. Let's get started.
Strategy #1: The Facebook Chat Method
This may seem a little overdone, but the reality is that it actually still works. I wasn't too fond of this method either but it's just too easy after getting the hang of it.
What you do here is use Facebook (duh) to type in a phrase that's relevant to your niche and look for people that like the same thing. This could be anything from related books you like or have read, popular people in your niche, products you're promoting, or similar products.
The goal is to find people with similar interests that you can start a conversation with and get to know better.
For example, if your niche is online marketing you may search for people that like success books like "Think and Grow Rich", people that have liked or are in groups that like Tony Robbins, and affiliate marketing programs such as Clickbank and Neucopia.
Once you have exchanged a few messages and gotten to know a little more about them, you can determine if your offer will be right for them and if so, causally pitch them your offer at some point. Be cool though and don't toss them your link in your second reply.
Make an effort to get to know the person and learn inquire about the progress their having with their blog or business. If they're struggling and your offer suits their needs, try to present it as the answer to their problems. (of course without sounding to pitchy)
Strategy # 2: IBOtoolbox Chat
This method is similar to the one we just got done talking about, except it's on a smaller platform.
IBOtoolbox is a growing website and community of like-minded business owners that help promote each others content. The site gets well over 150,000 visitors every day, most of which come from the search engines. People visit IBO as a valued source of trust and authority.
Anyhow, any time a member takes action on the site a notification is stuck on the main page for all site members to see. This gives us the chance to share and comment on other people's content. The best part about this is the favor is usually always returned, getting you and your content more exposure.
When you post good content, you will start to receive more and more associate requests every day or so. Many people will credit you for knowing your stuff and want to know more about what you're doing.
The idea yet again, is to friend people and get to know more about them. There is a much smaller audience than Facebook and it's a platform for businesses so you don't have to search by interest.
Strategy # 3: Facebook Fan Page Commenting
This is one of the easiest methods and can be done within just minutes a day. All you have to do it find posts with several comments from fan pages that are relevant to your niche and join in on the conversation.
If your comments are controversial or just rather interesting, people will be more compelled to check out your profile and/ or fan page to see what you're all about.
Just remember that your profile says a lot about who you are, so make it interesting and try to brand yourself as a professional in your niche.
Strategy # 4: Build Relationships on Empire Avenue
This is cool because it keeps track of the amount of social media activity you partake in everyday. Empire Avenue is basically a virtually simulated stock market where you are the stock and your value is the amount of time you spend being social on your networks.
You can build relationships with other users by investing in them, completing their missions, and commenting back and forth on your profile. The more you interact with people, the more likely they are to share your content.
There are several communities available to join where you can interact with others that share similar interests. I was able to find a community for one of the businesses I promote.
This gave me a new spot to promote my content to a group of like-minded people that will like and share my blog posts. You can use this same concept for your niche or try to find a business that you're promoting on there as well.
Strategy # 5: Join Google Communities
The Google+ community is growing exponentially and is said to even be the new Facebook within a matter of years.
While this may or may not be true, it's still an easy place to promote your content and find people to connect with.
There are tons of communities related to tons of different niches, available for you to join as soon as you find them (unless it's a private group of course).
This idea is to find active conversations within the comments of a post and join in, sorta like the Facebook fan page strategy, huh?
Again, people will wanna check out what you're about and maybe even add you to their circles.
Speaking of circles, Google will suggest people to add to your circles and show how many people you know in common. Add a few people to your circles each day and if the circle you back, shoot them a quick message or comment thanking them for the add.
The more people you can get you add you to their circles, the more reach your content will have.
I mean think about it for a sec. You build a following by sharing your valuable content and get people to like what they see while building their trust. Once you reach this stage and keep churning out the value, people will start sharing your posts with their friends and followers-expanding your audience by the hundreds and even thousands.
See how cool that is?
These are only some of the basic social websites you can use for networking every day.
Remember to stay consistent provide value wherever you can. People are attracted to consistency but even better, success is attracted to consistent people.
Keep going and you will be amazed at the things you can do.
Please feel free to share any of your favorite social networking strategies in a comment below. I would love to hear what you all have to say.
Until Next Time,
Torri Thompson